Mission Statement
Our aim is to provide a service to the trade which benefits both the independent retailer and the supplier.
Independent retailers need quality wines which give the customer a good deal whilst returning a good profit. Importers are left with surplus parcels when lines are discontinued, vintages change, orders are cancelled etc. It is in the interests of the supplier to move this stock through at reduced prices.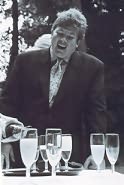 winebinends.com provides the marketplace for buyers and sellers by collating binends from numerous wine merchants into one list which can be easily accessed and searched. The wines are independently tasted and objective tasting notes are given.
Who Are We?
We are a small, dedicated team with many years experience in the wine trade. The team is led by Richard McCraith who has run a wine retail outfit for almost 20 years (including his own business in Bristol). He fully understands the needs of the independent wine retailer and recognised the power of the Internet in bringing together a highly fragmented sector of the wine trade.
Passionate about wine Richard equally enjoys gourmet food!!
home

how to order

terms

privacy

contact us

questions

our mission

log in
Copyright © 2023 - winebinends.com
Alcohol Wholesaler Registration Scheme
AWRS registration number XMAW00000103216